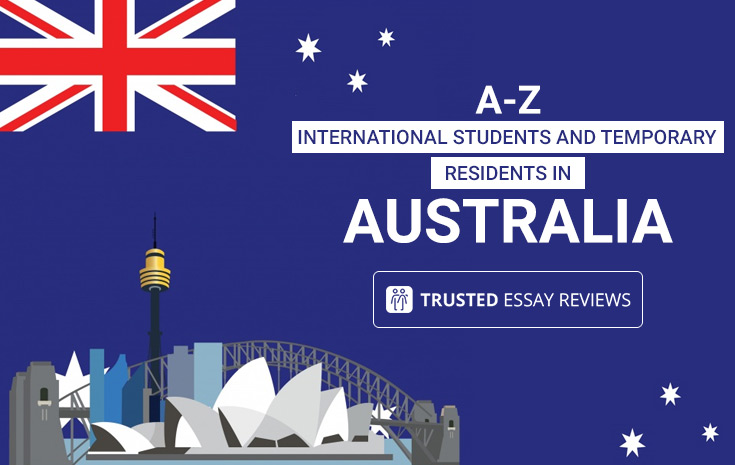 NicholasJones 18 Nov, 2019 Student guide
TrustedEssayReview: International Students and Temporary Residents in Australia – What You Need to Know
The number of temporary graduate visa holders in Australia was almost 92,000 as of June 2019. For your information, the temporary graduate visa or the 485 visa permits international students to stay in Australia after graduation. According to the Australian Bureau of Statistics, during 2017 to 2018, international education brought $32.4 billion into the Australian economy. Australia also gets benefitted culturally, socially, in the skilled workforce field through international education.
All these stats show the great impact of international education or students in Australia. If you are a student planning to do your higher studies in Australia or wish to learn more about the temporary residency in the country, this blog will provide you with all the necessary information.

Source- https://www.pexels.com/photo/woman-sitting-on-gray-chair-1543895/
International Students in Australia
People who are studying in Australia and hold a student visa are identified as international students. You will also be considered as an international student if:
You are a temporary resident (as per your visa) of Australia
You are a citizen or resident of any other nation
You are a permanent resident (as per your visa) of New Zealand
If your course's duration is six months or longer, you will be perceived as a resident of Australia for tax purposes. Thus,
You have to pay tax on your earnings as per the same rate that the other residents follow
You will get all the benefits provided by the Australian tax system, like tax offsets, tax-free threshold etc.
The 485 visa or temporary graduate visa was launched in 2008 and updated in the year of 2013. The 2011 Knight Review recommended the visa, and also identified international students' post-study work rights to be important for Australia to maintain competition in the education export market.
This visa permits international students, who have recently graduated with a degree or qualification from an Australian educational institution, to live in Australia for 2-4 years. However, this depends on the qualification the student is pursuing. The visa is recognised by the government as offering a chance for international students to stay in Australia for a certain period of time and get international work experience.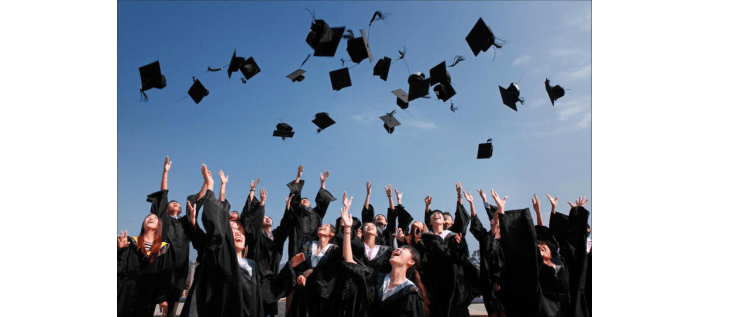 Source- https://www.pexels.com/photo/accomplishment-ceremony-education-graduation-267885/
Temporary Residents in Australia
You will be considered as a temporary resident in Australia if:
You have a temporary visa which has been granted under the Migration Act 1958
Within the meaning of the "Social Security Act 1991," you are not a resident of Australia
Within the scope of the "Social Security Act 1991," your spouse is not a resident of the country
You are living in Australia, have applied for a permanent visa, and have a bridging visa allowing you to reside in Australia until your application is being finalised.
A temporary resident will hold any of the following Australian visas:
Every temporary visa, including the "Temporary Skilled Shortage Visa (subclass 482)"
Student visas of twelve months or longer
Skilled Regional visa (subclass 489)
Business Innovation and Investment visa (subclass 188/888)
Temporary Graduate visa (subclass 485)
Rules that Temporary Residents have to Follow for Purchasing a Residential Property
There are two categories of residential properties – new dwellings and established dwellings
New Dwellings- the homes that are set on residential land and have not been sold as a dwelling previously are known as new dwellings. The homes should also not be previously occupied by others. In case the dwelling has been sold by the developer, it should not be owned previously for more than a total of twelve months.
Temporary residents do not face any limitations on the number of new dwellings that they can buy. However, they will need prior approval before buying it.
Established dwellings- Established dwellings are the residential properties that have been put on the secondary market. When a residential property has been built and owned, it is regarded as an established dwelling.
Temporary residents are permitted to buy only one established dwelling for using it as their primary residence in the country. They cannot use the property for the purpose of leasing. If the temporary residents leave the established dwelling, one needs to sell the property by 3 months. Hence, temporary residents cannot buy established dwellings as an investment. They can only do so to live in it.
In Conclusion,
Whether you are looking forward to studying in Australia as an international student or want to reside there as a temporary resident, you must be aware of the rules and regulations. This way, you can avoid any sort of punishment or penalty that you may face for unknowingly breaching any law. You can also avoid cancellation of your visa and getting deported back to your country, if you are aware of the concerning rules and regulations.